Benefits
Budget and evaluation leaders from across the state share in their own words the value and benefits associated with the Budget Certification. What did they learn and what does it mean to them to be certified?


Matt Brinkley, Budget Manager, Town of Chapel Hill
I was lucky to start my budget career in a department that valued continuing education/training and participation in NCLGBA. The certification process is something that substantiated the years of experience and training I had undergone to become a seasoned budget professional. I encourage my analysts to attend the classes at the SOG. I'm also working on a career progression plan for my analysts and plan on using the certification program to springboard them to senior level positions. It means a lot to have gone through a UNC-built curriculum and met the demanding standards. Passing the Capital section is an accomplishment unto itself!


Jeremy Caudle, Business Services Administrator, Gaston County Sheriff's Office
Earning the Certified Budget and Evaluation Officer credential was a goal of mine when I started my first job out of college as a budget analyst. I was new to the field and realized I had a lot to learn. Thus, my goal of earning the certification motivated me to take the required classes and study for the exams early in my career, which in turn made me a more knowledgeable analyst.
Now, as a CBEO of nearly a year, I feel earning the certification has given me the credibility and competence I need to be effective at my current job as an agency budget manager.
I would advise CBEO candidates to view earning the certification as the starting point for continued learning. There's so much to learn in government budgeting. Through earning the certification, though, you will gain the foundation you need to be an effective budget professional and to continue developing your skills throughout your career.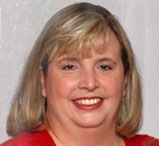 Jennifer Mace, Budget Manager, Catawba County
To me, the classes required for budget certification are a fundamental base that every budget professional needs. I always encourage my staff to take the courses and let them know they have my full support in pursuing the certification when
ready. The certification provides a public affirmation that the recipient has
the knowledge and experience necessary to be an effective budget analyst and/or
manager. As a hiring manager, I know I would look more favorably on an
applicant who had attained the certification.
Robin Barham, Budget and Performance Manager, City of Concord
Obtaining the Budget Certification was a great way to add credibility to the years of experience and coursework I had already had. It certainly makes me more marketable and gives me a means to stand out in a pool of candidates for any budget-related position I might apply for in the future. The benefit not only applies to me in the position I have now – it will carry with me no matter where I go in the future.
Studying for the certification tests were a great way to remind myself of why we do certain things the way we do. Over the years, I had forgotten some of the laws governing NC budgeting and capital finance, but by studying for the exams I was reminded of things that I could have/should have done differently along the way.

Rebecca Rogers Carter, Strategic Performance Analytics Director, City of Fayetteville
Achieving this Certification provides independent verification of a level of professional expertise in local government budgeting, evaluation and capital financing. It also builds a network of colleagues that understand the challenges of a political environment and can support your efforts.
It builds credibility. Over the last few years I've been leading the transition to program budgeting and performance measurement. This certification, and achieving the designation, demonstrated to my employer, colleagues and customers that I am an expert, and that a reputable, recognizable organization (NCLGBA and UNC SOG) is willing to attest to that.
Jon Decker, Strategic Issues Analyst, City of Greensboro
The courses not only reinforced concepts and regulations covered in my MPA coursework and day-to-day job, but got into the many details that I don't deal with every day. I may not use everything that was covered in every course, but at a minimum I have enough knowledge about budget-related topics that I don't encounter all the time to know where to look further or who to contact that can give me the information I need. The resources provided by the courses and the continued support from faculty is invaluable.